Quaglia Institute News and Events

Ask The Students - Dr. Lisa Lande
In this
GameChangersPC podcast
QISVA's Dr. Lisa Lande shares her aspiration that every classroom in every school is one that she would want her own three children to learn in. Lisa has dedicated her professional endeavours to advocating for teachers and students around the globe.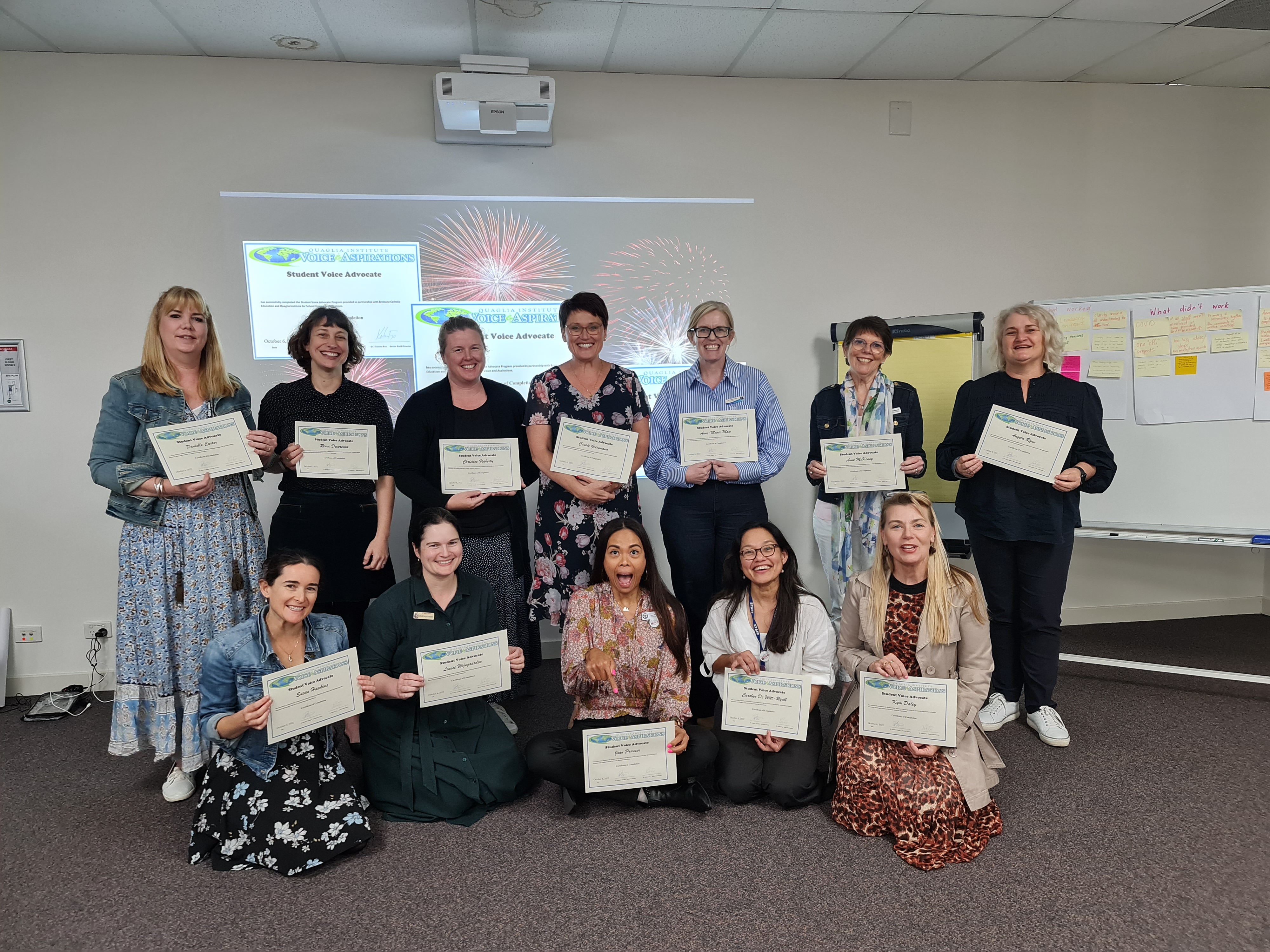 Student Voice Advocates
An amazing group of leaders were certified as Student Voice Advocates in Brisbane, Australia by the Quaglia Institute. Congratulations!
Woodside High School Team Ascent
Congratulations to Ms. Thelma Mooney and the entire Team Ascent at Woodside High School for creating an amazing 4-week experience for incoming Freshman to explore the campus, get to know key staff members, and learn important information that will set them up for a successful transition to high school. The purpose of Team Ascent is to give students a Sense of Belonging while introducing them to the other 8 Conditions of Student Success: Heroes, Sense of Accomplishment, Fun & Excitement, Curiosity & Creativity, Spirit of Adventure, Leadership & Responsibility, and Confidence to Take Action. Check out this video to see highlights from the 2022 Team Ascent experience.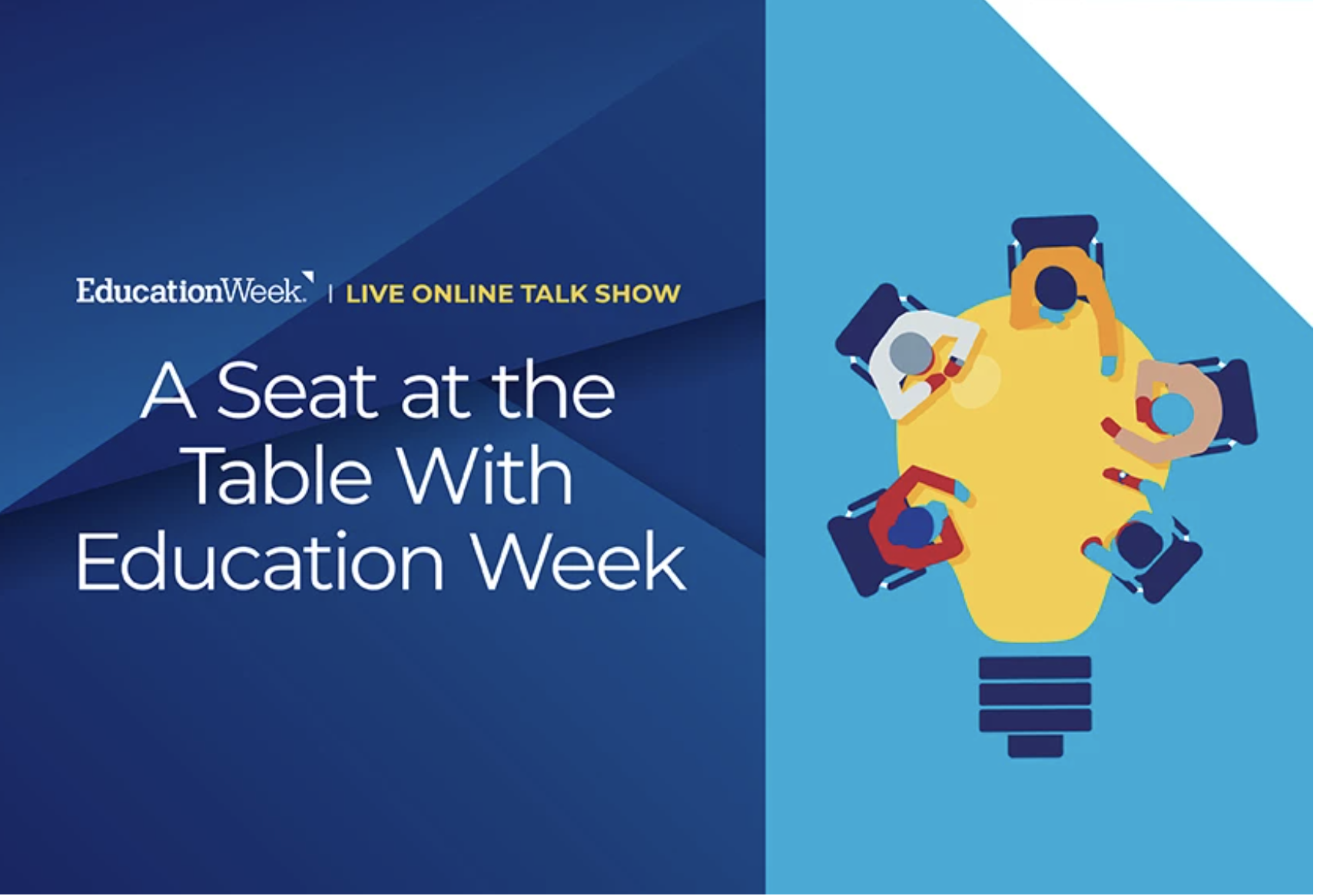 Seat at the Table
How Can We Help Students Feel Connected to School? Watch this on-demand webinar as Dr. Quaglia joins host Peter DeWitt. Learn some strategies to help with your struggles with student engagement and help students recover the joy of learning.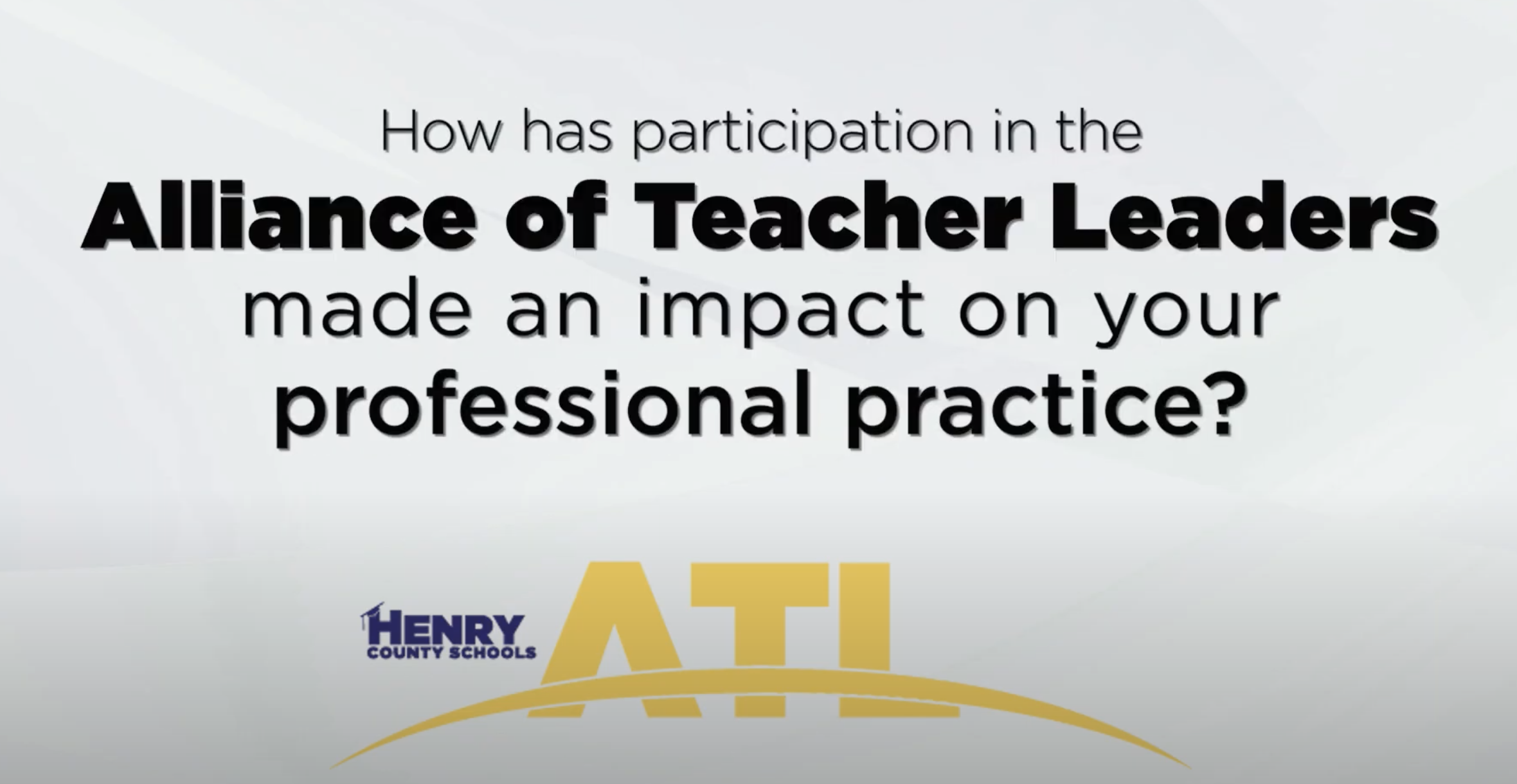 Henry County Schools: Alliance of Teacher Leaders
The 2022 Alliance of Teacher Leaders (ATL) project wrapped up in Atlanta for the year with a graduation ceremony at which this video was shown. The theme for the video is "How has participation in the Alliance of Teacher Leaders made an impact on your professional practice?"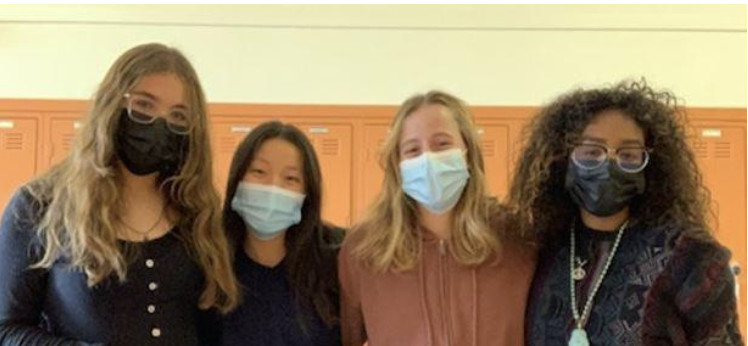 Student Voice Town Hall
This school year (2021-22) Chatsworth Charter High School returned to in-person instruction. A small group of teachers met at the beginning of the year to focus on student voice with the direction of Quaglia Institute. This group continued to meet as the first semester continued. We brainstormed ideas on how to make student voice a part of student life and school culture. One idea we decided to plan and execute was a virtual Town Hall. This Town Hall would be open to all students and have the administration as the guests. Students would be able to ask the administration any question via a Google Form. Leadership students and the Aspirations Team held this event on December 1, 2021.
Overall, I believe it was a positive experience for those who participated. We received 76 responses from the Google Form questionnaire where the questions were culled a day before the event. A debrief session was held with 48 Leadership students after the event for further discussion and participants came away with some good insights:
Students appreciated the chance to be heard.
Students would like to do it in person next time to allow for dialogue and/or follow-up questions.
Themes were identified related to student concerns and ideas for improving campus.
The reception to the event was encouraging and received some good buzz from the students on campus. I believe this is a start in the right direction to change the school culture and make our school more inclusive and welcoming to student voices. The Aspirations Team will continue to work in partnership with Leadership students to listen and learn from student perspectives and lead together as we seek continual improvement. We are planning to host another Town Hall second semester to further encourage and promote student voice on Chatsworth Charter's campus.
Click here to learn more.
Written by Gretchen Wiesner, Teacher, Chatsworth Charter High School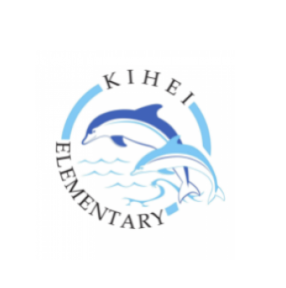 Making Time to Truly Listen
By Mrs Nicole McCombs, Vice Principal at Kihei Elementary School
A couple of weeks ago I had to provide sub coverage in a classroom.
I looked on the board and saw "Morning Circle" on the schedule.
I asked the kids to explain to me what it was about.
They got very excited and all came together on the floor.
The whole class gathered in a seated circle in the front of the class.
The student to my right grabbed a stuffed animal and began to share what she was feeling.
While the student was talking, no one else spoke.
When she was done, she passed the "stuffie'' to the next student, who then shared whatever was on his mind.
The stuffie was passed around, some students chose to share and others chose to pass.
Many students shared deeply personal information and while they shared, the others just listened.
No comments or judgements were made.
It was a safe space to be heard and to just listen to one another.
It was one of the best experiences I have shared with students so far this year.
We must remember to make time to share and listen to one another.
It helps us all learn to be compassionate and helps us to build relationships with one another.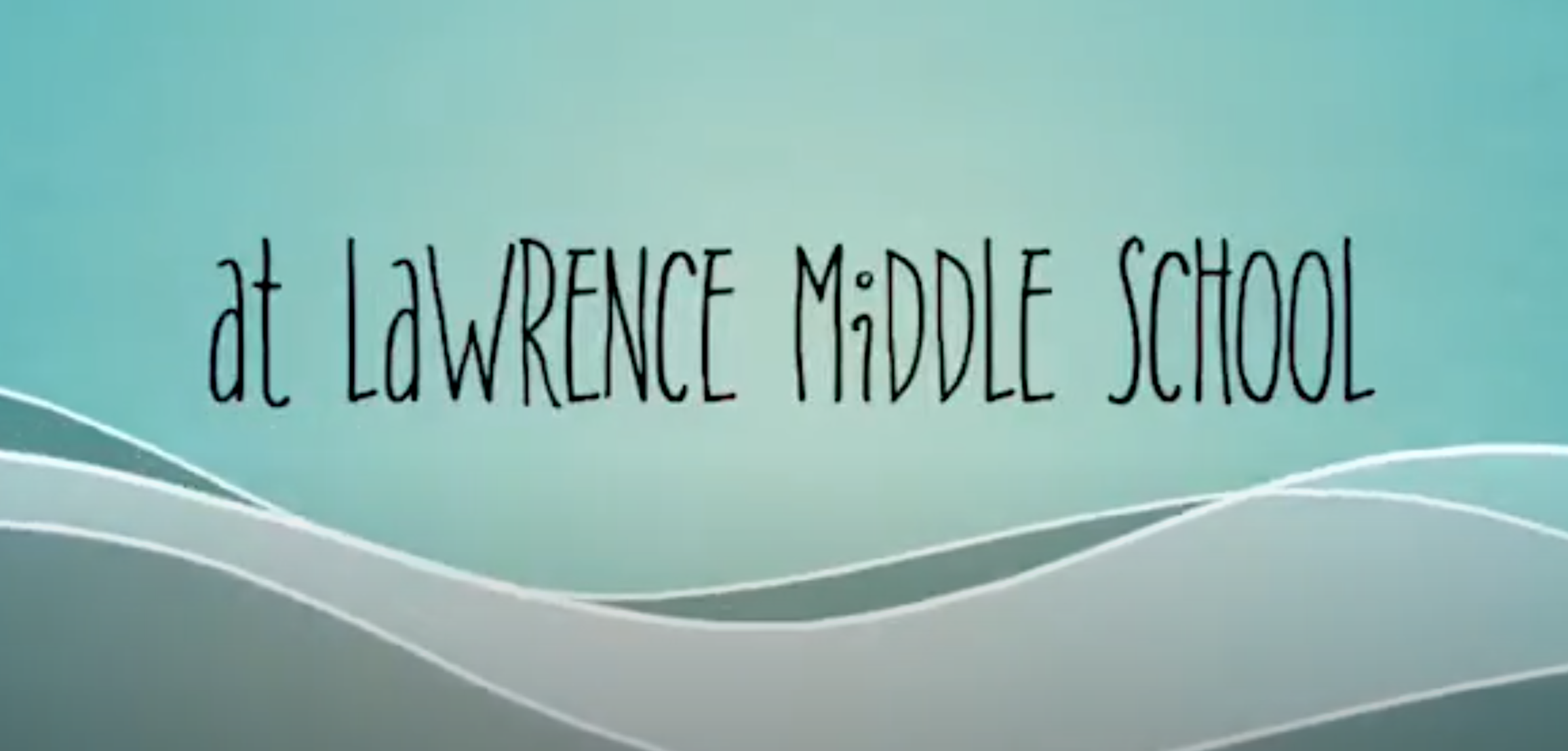 Lawrence Middle School World Café
Lawrence Middle School recently conducted their fourth World Café Data Activity. Side by side, adult leaders and students analyzed Student Voice survey data with the goal of learning from students' perspectives about the transition back to in-person learning on campus. Students then brainstormed solutions for identified issues and actions that can be taken to further enhance the student experience at Lawrence. The World Café was never designed to be a one-time event. Lawrence hosts these regularly in order to obtain feedback from students on an ongoing basis. The insights students provide are critical to the continual improvement planning process. Student input has become part of the "way of being" at Lawrence. This spring the Student Voice survey will be administered again, and a new group of students will be invited to share their perspectives. Supporting Lawrence's new goal of involving students in conversations with staff about future professional development, these World Café participants will also engage in this collective planning. We strongly believe that we have a lot to learn from students if we are willing to listen—Lawrence knows how to listen! Click here to view a one-minute video highlighting Lawrence's most recent World Café Data Activity.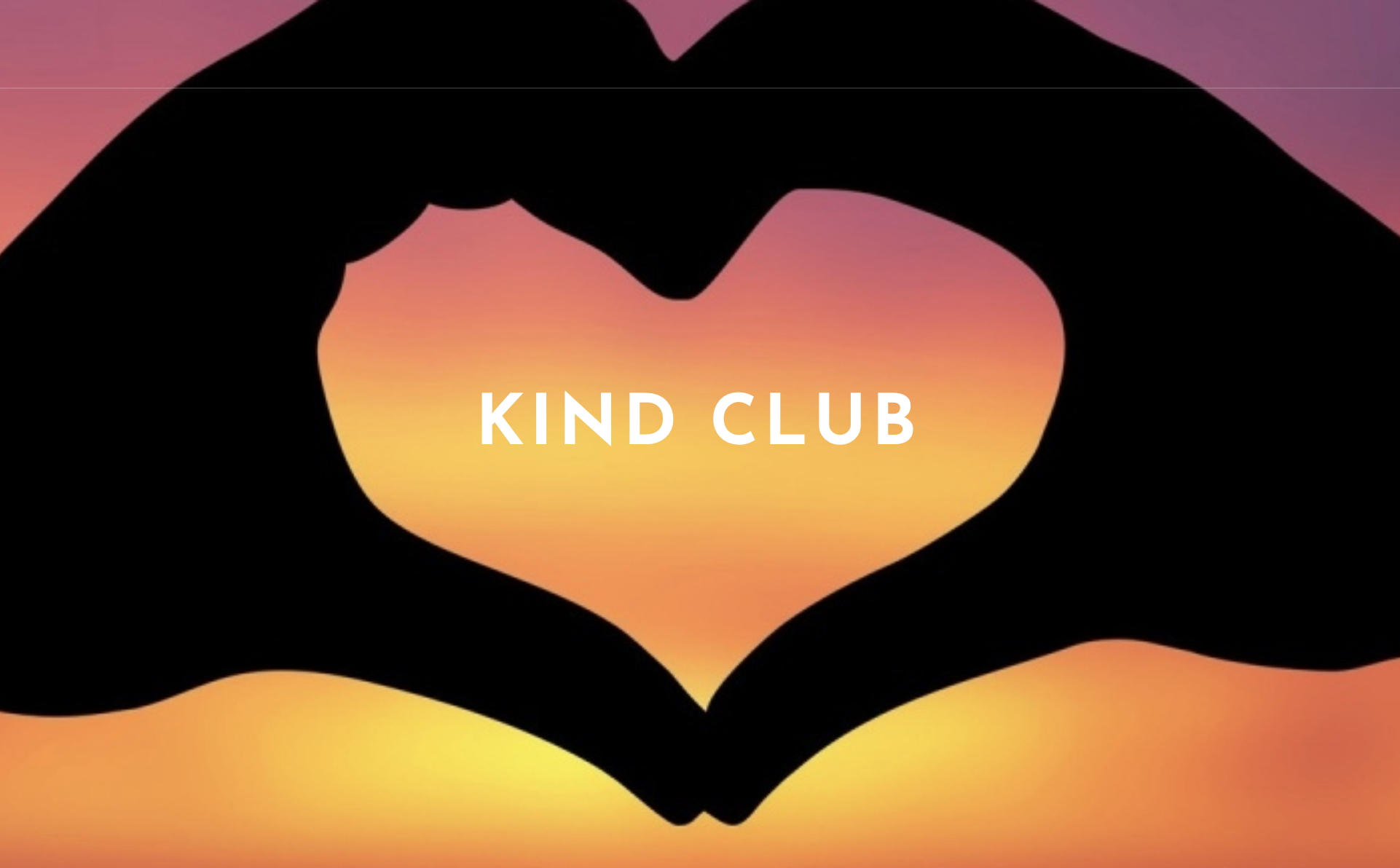 Sutter Middle School KIND Club
Check out the amazing work being done by students participating in the Kind Club at Sutter Middle School.
A special shout out to Principal Kelly Welsh and Ms. Natalie Berghoudian for leading this incredible group. The Sutter Kind Club is supported by the
Girls Build
initiative through the LA Promise Fund.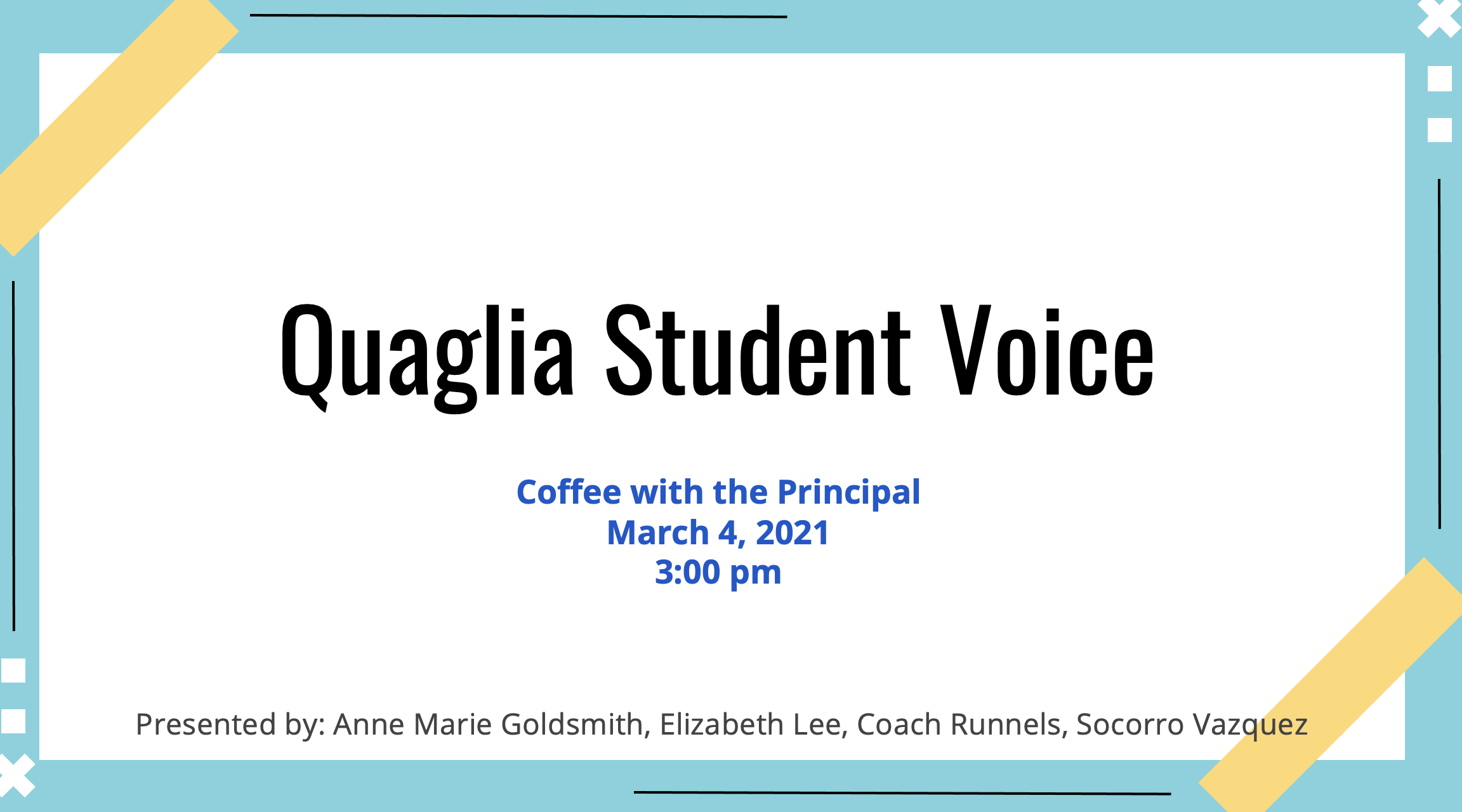 Parent Presentation from Mt. Gleason Middle School
The Aspirations Team at Mt. Gleason Middle School delivered a presentation to parents about Student Voice during their regularly scheduled Coffee with the Principal. For Student Voice to truly become a way of being, all members of the school community, including parents and community members must be included. This is a great example representing the work many schools are doing to include families in their Student Voice & Aspirations work. Click here to download the parent presentation.