Quaglia Institute News and Events
Student Voice Town Hall
Written by Gretchen Wiesner, Teacher, Chatsworth Charter High School
This school year (2021-22) Chatsworth Charter High School returned to in-person instruction. A small group of teachers met at the beginning of the year to focus on student voice with the direction of Quaglia Institute. This group continued to meet as the first semester continued. We brainstormed ideas on how to make student voice a part of student life and school culture. One idea we decided to plan and execute was a virtual Town Hall. This Town Hall would be open to all students and have the administration as the guests. Students would be able to ask the administration any question via a Google Form. Leadership students and the Aspirations Team held this event on December 1, 2021.
Overall, I believe it was a positive experience for those who participated. We received 76 responses from the Google Form questionnaire where the questions were culled a day before the event. A debrief session was held with 48 Leadership students after the event for further discussion and participants came away with some good insights:
Students appreciated the chance to be heard.
Students would like to do it in person next time to allow for dialogue and/or follow-up questions.
Themes were identified related to student concerns and ideas for improving campus.
The reception to the event was encouraging and received some good buzz from the students on campus. I believe this is a start in the right direction to change the school culture and make our school more inclusive and welcoming to student voices. The Aspirations Team will continue to work in partnership with Leadership students to listen and learn from student perspectives and lead together as we seek continual improvement. We are planning to host another Town Hall second semester to further encourage and promote student voice on Chatsworth Charter's campus.
Click here to learn more.
Making Time to Truly Listen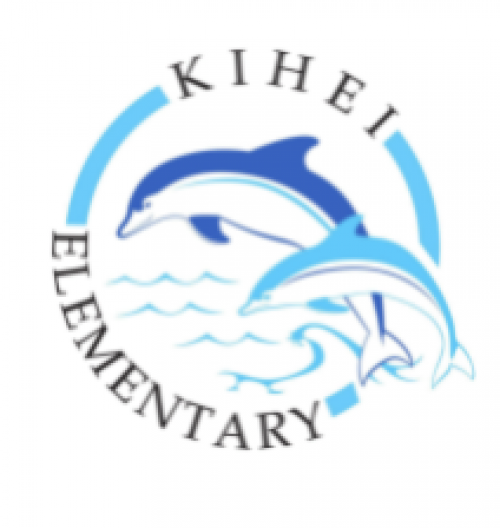 By Mrs Nicole McCombs, Vice Principal at Kihei Elementary School
A couple of weeks ago I had to provide sub coverage in a classroom.
I looked on the board and saw "Morning Circle" on the schedule.
I asked the kids to explain to me what it was about.
They got very excited and all came together on the floor.
The whole class gathered in a seated circle in the front of the class.
The student to my right grabbed a stuffed animal and began to share what she was feeling.
While the student was talking, no one else spoke.
When she was done, she passed the "stuffie'' to the next student, who then shared whatever was on his mind.
The stuffie was passed around, some students chose to share and others chose to pass.
Many students shared deeply personal information and while they shared, the others just listened.
No comments or judgements were made.
It was a safe space to be heard and to just listen to one another.
It was one of the best experiences I have shared with students so far this year.
We must remember to make time to share and listen to one another.
It helps us all learn to be compassionate and helps us to build relationships with one another.
Lawrence Middle School World Café
Lawrence Middle School recently conducted their fourth World Café Data Activity. Side by side, adult leaders and students analyzed Student Voice survey data with the goal of learning from students' perspectives about the transition back to in-person learning on campus. Students then brainstormed solutions for identified issues and actions that can be taken to further enhance the student experience at Lawrence. The World Café was never designed to be a one-time event. Lawrence hosts these regularly in order to obtain feedback from students on an ongoing basis. The insights students provide are critical to the continual improvement planning process. Student input has become part of the "way of being" at Lawrence. This spring the Student Voice survey will be administered again, and a new group of students will be invited to share their perspectives. Supporting Lawrence's new goal of involving students in conversations with staff about future professional development, these World Café participants will also engage in this collective planning. We strongly believe that we have a lot to learn from students if we are willing to listen—Lawrence knows how to listen! Click here to view a one-minute video highlighting Lawrence's most recent World Café Data Activity.
Sutter Middle School KIND Club
Check out the amazing work being done by students participating in the Kind Club at Sutter Middle School.
A special shout out to Principal Kelly Welsh and Ms. Natalie Berghoudian for leading this incredible group. The Sutter Kind Club is supported by the
Girls Build
initiative through the LA Promise Fund.
Parent Presentation from Mt. Gleason Middle School
The Aspirations Team at Mt. Gleason Middle School delivered a presentation to parents about Student Voice during their regularly scheduled Coffee with the Principal. For Student Voice to truly become a way of being, all members of the school community, including parents and community members must be included. This is a great example representing the work many schools are doing to include families in their Student Voice & Aspirations work. Click here to download the parent presentation.
Monday Morning Assemblies at Rosa Parks Learning Center
During the 2019-20 school year, Rosa Parks Learning Center began holding Monday Morning Assemblies to increase and amplify student voice. Each week, a class takes responsibility for leading the whole school in the Monday Morning Assembly, using the opportunity to teach student voice skills, celebrate learning and student accomplishments on a regular basis, and cultivate a sense of belonging between all students and staff at the school. Thanks to the hard work of Principal King and the Aspirations Team, the school was able to continue the Monday Morning tradition via virtual means during the 2020-21 school year. Throughout the week, teachers and students would compile pictures and videos to be showcased and submitted write-ups to recognize individual students during what morphed into the Monday Morning Video. This provided a structured time each week to hear from the voices of students on the school wide stage, and through virtual means, let student shine and be acknowledge for their talents, accomplishments, and hard work. Enjoy these samples of Monday Morning Videos from Rosa Parks, including students leading the pledge of allegiance form his home, highlighting student artwork, and a beautiful recognition of individual students at the end of each video.
Student Perspective on Listen, Learn, Lead
Louie Galman, a year 9 student at the Brisbane Catholic Education schools in Australia, recently put together a slide deck illustrating the work of the Quaglia Institute, and the importance of the 3 L's: Listen, Learn, Lead. You can watch a video of his presentation here.
Edison Middle School Evidence Portfolio
The Aspirations Team at Edison Middle School in the Los Angeles Unified School District has created a digital portfolio reflecting their work to amplify student voice & aspirations as a way of being across their campus. Check out this link to explore a wide variety of evidence ranging from school level actions, to specific examples of how instruction is being impacted by their focus on instructional strategies that honor student voice.
Check out the Reseda Charter School Instagram account dedicated to Student Voice
One recent post highlights the awesome work done by 6th graders to brainstorm realistic ways to improve their school, and create detailed action plans for implementation that were presented during Advisory. Students are now ready to take responsibility and put their voices into action! Suggestions included: hosting a middle school club rush to diversify the clubs on campus, establishing weekly participation buddies that can be a go-to support on a regular basis, end every day with positive affirmations/shout outs, include "coffee shop" time during Friday Advisory for students needing a little help or more time to complete assignments, volunteer to participate in peer tutoring, identify a student each day to serve as a co-host with their teacher, and creating an electronic space for student and parents to get to know one another at the start of next school year. To see a full list of suggestions made by students, visit
http://bit.ly/RCMSvoiceinaction
Keep up the GREAT work Regents! Reseda's Instagram account: rchs_studentvoice
The Power of Voice
Andrea Stringer's latest blog post discusses the need to be having conversations where everyone has a voice and actively listens - the students, teachers and leaders. How well are we listening and who currently has the most influential voice?
Resources for talking to students about politics, civic engagement, and uncertainty
The ASCD is providing a number of free resources for talking to students about politics, civic engagement, and uncertainty, including Dr. Quaglia's latest book The Power of Voice in Schools.
Dr. Joseph Meloche, Cherry Hill School District
Congratulations to Dr. Meloche, 2021 Superintendent of the Year Region III!
Thomas Edison Middle School
The Aspirations Team at Thomas Edison Middle School in Los Angeles recently engaged in a Voice Systems Self-Assessment exercise. The team celebrated areas of growth, and identified areas for continued improvement. The day after the meeting, the team took immediate action and began to work on a variety of ways to continue amplifying student voice at Edison, including the following:
Identifying student "Eagle" Representatives in each Advisory class and partnering with them to gather student ideas for school improvement that can be included in the school's Western Association of Schools and Colleges (WASC) plan and actions.
Including students in Schoolwide Positive Behavior Intervention Plan meetings.
Administering the Student Voice Survey in order to learn from students what their experiences are like during emergency remote learning.
Chatsworth Charter High School
Students at Chatsworth Charter High School in Los Angeles recently completed all 6 of the My Voice My Future student webinars. Students worked together to research opportunities for young people to virtually engage in civic action related to causes they care about. QISVA was honored to learn from student presentations in which they screen shared each resource and explained why they thought these resources would support student understanding of how they can use their voices for the Good of the Whole.
In their concluding remarks, one student said that all of the resources they suggested "give a voice to the voiceless"—something they think is a very important part of using your voice for the Good of the Whole. Thanks to the CCHS students for introducing us to these amazing resources that will be shared with all students engaging in the My Voice, My Future series moving forward.
Student Voice Webinars
Quaglia Institute is excited to announce
My Voice, My Future
, a series of webinars for students to amplify their voices in positive ways. These webinars will help students develop the skills necessary to navigate the inevitable changes in their educational lives. To view a trailer, please visit
this page
.
Brisbane Catholic Education (BCE), Australia
Twenty BCE educators are enrolled in the Quaglia Institute's voice certification process. These educators are participating in a series of Voice Professional Development sessions with the goal of being certified to lead training in their district. Educators in Brisbane are listening, learning, and leading with students. Visit
https://www.bne.catholic.edu.au/Pages/default.aspx
to learn more about student voice in Brisbane.