PowerPoints
These PowerPoints are designed to provide a brief overview of the key components and terms developed by the Quaglia Institute.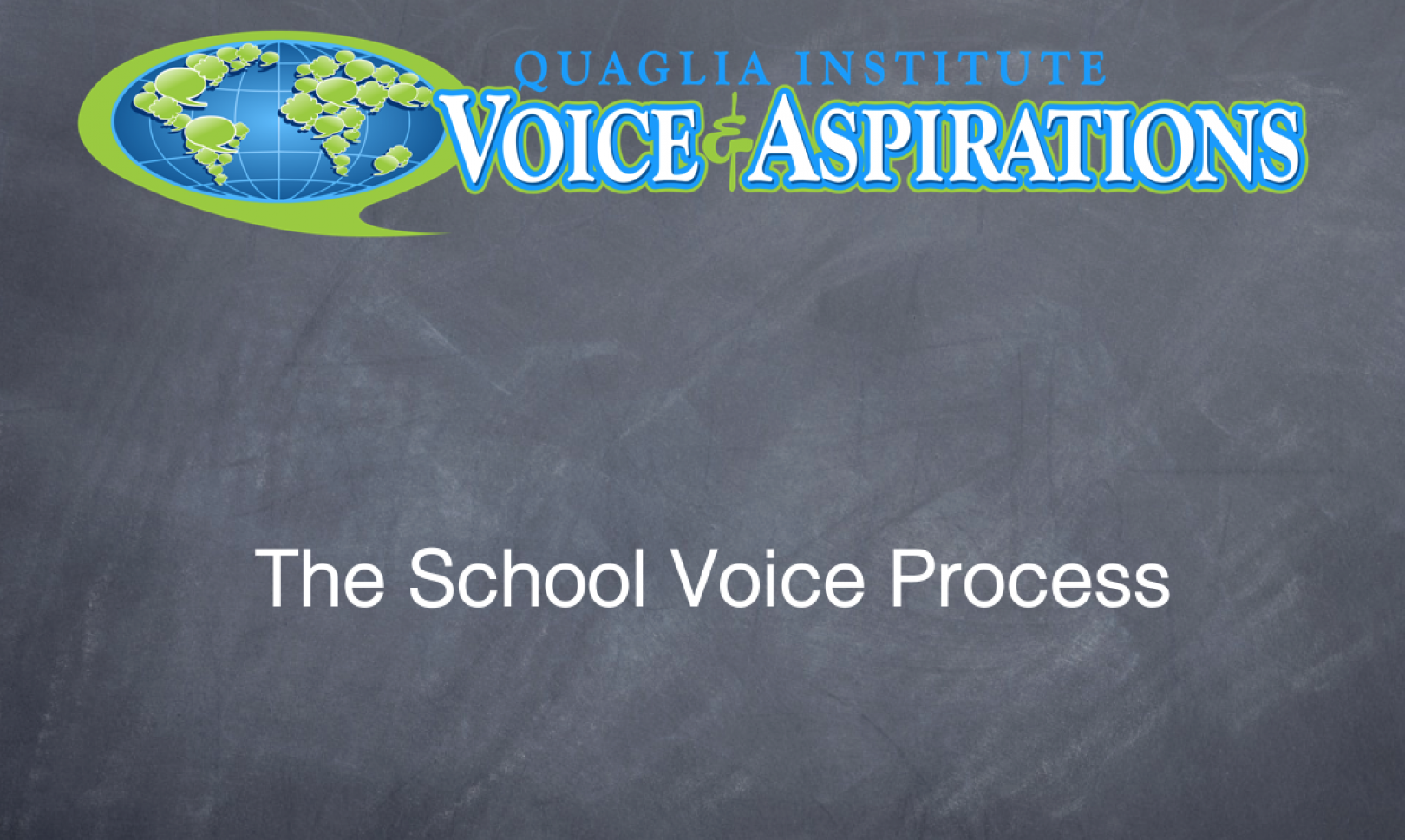 There are three major components to the School Voice Process: Listen, Learn, and Lead. Effectively utilizing one's voice is not just about leading, but about first listening and being willing to learn from others.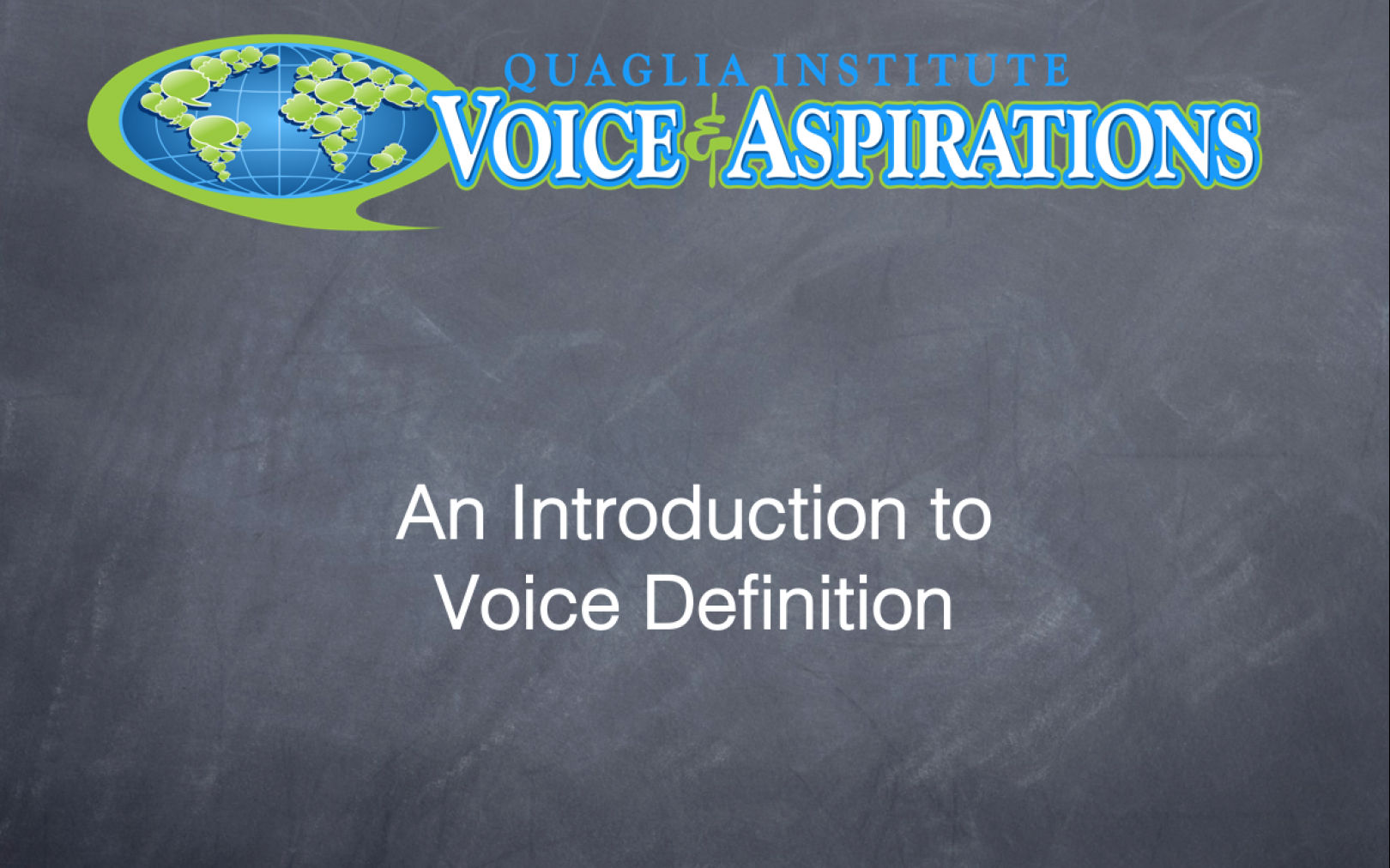 Voice is voice, and it is critical that we have a common understanding of what it means, the expectations that encompass using one's voice, and how the power of voice can be operationalized for the good of the whole.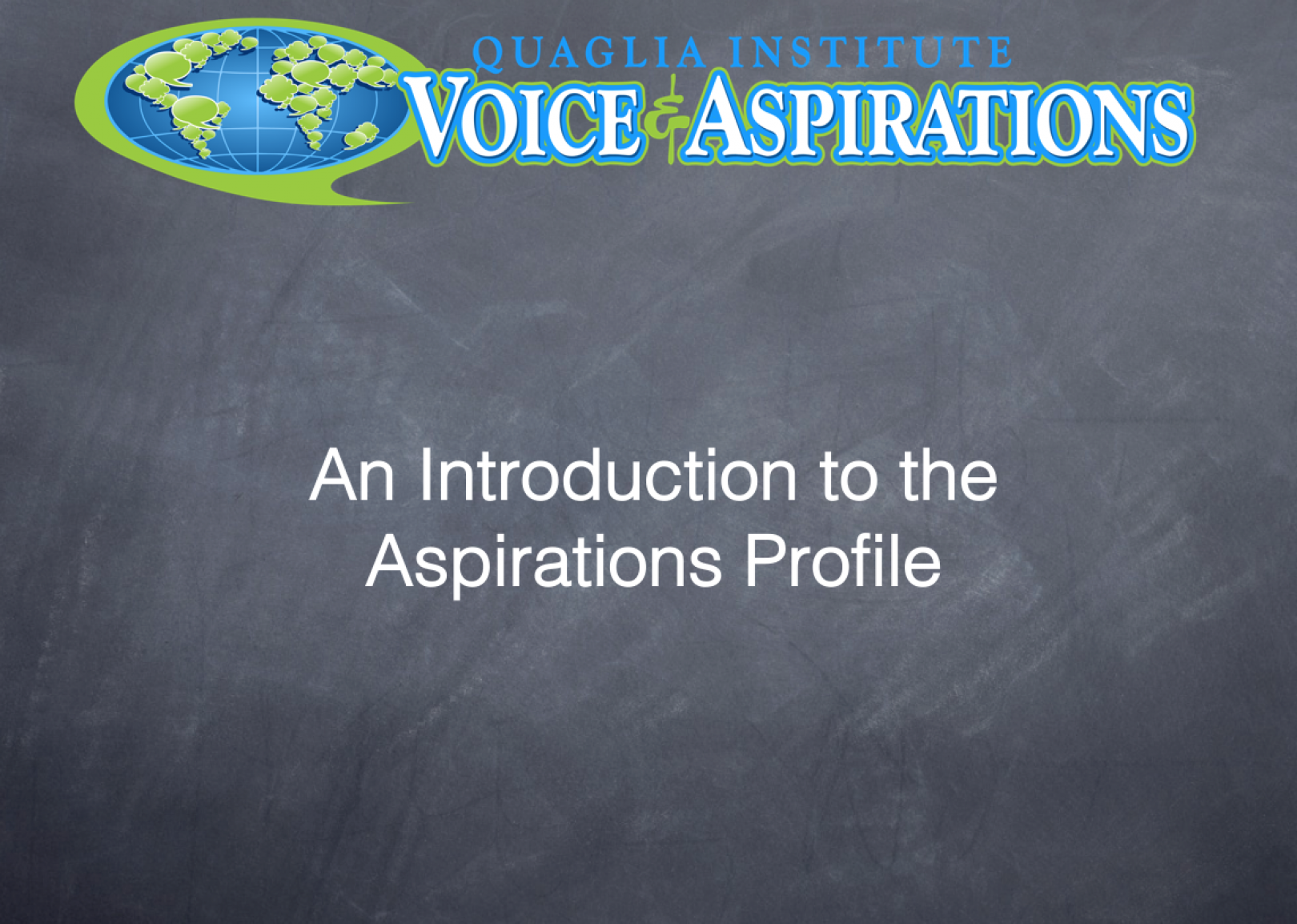 What accounts for the difference between a student who talks about goals and one who reaches them? What marks the difference between a teacher who works hard but has lost a sense of purpose and one who remains inspired by the difference they make for their students and the world?