Quaglia Institute for School Voice & Aspirations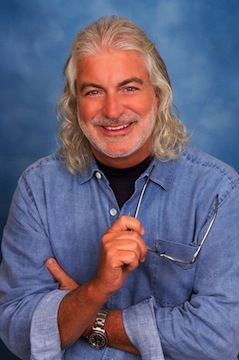 I have learned one thing for certain during almost forty years of experience leading Student Voice and Aspirations work: nothing is constant. At least this is true in regard to the actual implementation of our work and the organizational structure upon which it is based. Without doubt, the mission itself has never waned:
The Quaglia Institute is committed to making a difference globally—putting into practice the conditions that foster
everyone's
voice and aspirations in learning communities around the world. We believe that every student and staff member embodies endless potential, that we can always learn from one another, and that working together is the only effective way forward.
In our quest to live out our mission, we have had numerous directors in various areas of expertise: research, innovation, fieldwork, development, communication, and technology. Each one of the individuals who held these positions has made the Quaglia Institute stronger, wiser, and more prepared to meet the changing challenges of teaching and learning. As our work progresses, we continue to adjust our organizational structure to meet the needs of our team and of the schools, districts, and communities we serve.
In 2015, with the support of Corwin Press and Southern New Hampshire University, we established a nonprofit organization dedicated to better understanding teacher voice: the Teacher Voice and Aspirations International Center. We have published books to support fostering the voice of students, teachers, school leaders, and parents.
Student Voice: The Instrument of Change
is now being published in Dutch and Polish. We are in the process of writing an early childhood series on the importance of voice and aspirations for young learners. The first book in the series,
Cay and Adlee Find Their Voice,
was published this year. We are also branching out into the culinary world, crafting a cookbook,
Kitchen Aspirations: Celebrity Chefs Dedicate Classy Recipes
to Their Favorite Teachers,
to be published in 2019. Our work expanded internationally a few years ago, supporting the Aspirations Academies Trust in England, a sponsor of primary and secondary academies built upon our aspirations research. We have worked with a Demonstration Site School in Dubai, and given keynotes in Hong Kong and Australia.
We have therefore restructured our organization to be more flexible and adaptive to the needs of the schools and districts we work with. This allows increased capacity to collaborate with schools to build
their
internal capacity to implement and expand voice and aspirations work. Specifically, the Teacher Voice and Aspirations International Center (TVAIC), and the Quaglia Institute for Student Aspirations (QISA), will fall under one organization: the Quaglia Institute for School Voice and Aspirations (QISVA). Each organization will operate with its own leadership and board structure, but will work collaboratively. Our newly designed website reflects this collaboration.
I am proud of the growth of all these organizations. I am prouder of how well they complement each other, and how effectively they collaborate to make a difference in schools. The mission has always been focused, and the structure and breadth of the work has appropriately adapted and expanded over the decades. The next phase of the Quaglia Institute is nothing short of exciting!
Thank you, to the entire Quaglia Institute team, and the thousands of students and educators around the world who put the Voice and Aspirations work into action every day. All of the hopes and dreams for the schools we serve are well within our reach. Dream on!