Partners
FOUNDING PARTNERS:


Corwin is a leader in print and electronic publishing. Set apart since day one by their expert authorship, research base, and depth and breadth of coverage, Corwin's books provide the rock-solid foundation for flexible, system-wide professional development planning and solutions. Corwin has one objective and one objective only: to help you do your important work better. They offer a host of independent and integrated professional learning options that conform with your budget, your timeline, and your objectives: books and resources, institutes, author consulting, Visible Learning, and eCourses. Corwin is a founding partner of TVAIC.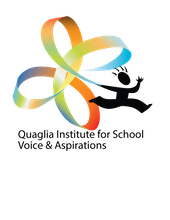 The Quaglia Institute for School Voice and Aspirations (QISVA) was formed in January 2015 to enable the Quaglia Institute to be more flexible and adaptive to the needs of the schools and districts we work with. This allows increased capacity to collaborate with schools to build their internal capacity to implement and expand voice and aspirations work. Specifically, the Teacher Voice and Aspirations International Center (TVAIC), the Quaglia Institute for Student Aspirations (QISA), and the Aspirations Academies Trust (AAT), all fall under QISVA. Each organization operates with its own leadership and board structure, but works collaboratively.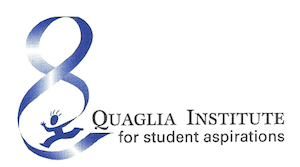 The Quaglia Institute for Student Aspirations (QISA) is an independent nonprofit organization dedicated to studying, promoting, and putting into practice the conditions that foster student aspirations in schools and learning communities around the world.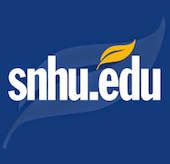 Southern New Hampshire University is a private, nonprofit, accredited institution with more than 3,000 on-campus students and over 60,000 online students, making them one of the fastest-growing universities in the country. Founded in 1932, SNHU has been relentlessly reinventing higher education ever since and has gained national recognition for their dedication to helping students transform their lives and the lives of those around them. SNHU is proud to provide affordable, accessible education that students can pursue on their 300-acre campus in Manchester, NH, over their innovative online platform, or at one of their regional centers in Manchester, Nashua, Portsmouth and Salem, NH, and Brunswick, ME. SNHU is a founding partner of TVAIC.


TVAIC IS A SUPPORTING PARTNER OF:

The National Association of Elementary School Principals (NAESP) is a professional organization serving elementary and middle school principals and other education leaders throughout the United States, Canada, and overseas. NAESP advocates for the support principals need to be successful 21st century leaders to achieve the highest results for children, families, and communities.

Teach to Lead envisions a world in which teachers are valued as the foremost experts in instruction and, as such, are leaders of informing, developing, and implementing education policy and practice to steer systematic improvements to benefit student learning.